AHI is a progressive team of innovators, working in the community redevelopment and expansion space. Our team and collaborators are joined to restore property throughout the Near Northwest neighborhood. The work we have begun under this umbrella of our brand are residential renovations in the corridor between MLK and Clifton, 30th and 16th Streets.
This property features two dwellings each with one-bedroom, one-bath, and a beautiful view of Frank Young Park. Neighbors affectionately call the property, "The Potter's House" because they say the house looks like it should be the site for an arts space to create ceramics and pottery. We continue to call the property by the name given by the neighborhood. This cozy craftsman style duplex is renovated as a property of The Preceptors Enclave at Aspire House Village.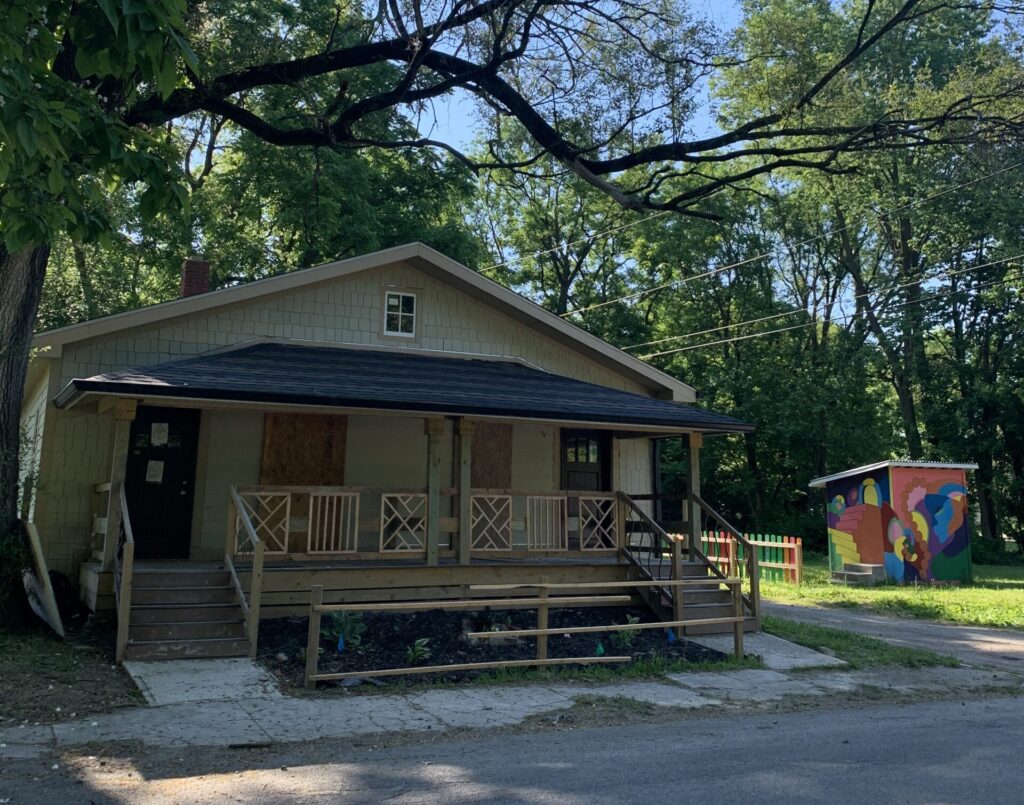 This historic single-family home has two bedrooms, and one bath. It features an artistic spiral staircase that leads to a loft, and a spacious front porch for relaxing.
This home has two bedrooms with a bonus room upstairs that could be used as a third bedroom. There are three full baths with a half-bath in the basement. There is a large living room with fireplace and built in shelves, a dining room with a stained-glass buffet. The property features a large deck in back.