Support community resilience, grow nourishing spaces
Our community gardens are a beacon of hope in combating food insecurity in Indianapolis's second-largest food desert. Currently, two gardens stand, but a critical challenge exists – the absence of a water line. This limitation hampers our ability to sustain plant and crop growth, threatening the project's long-term success.
We are participating in the annual Seed Money Challenge, a 30-day fundraiser that runs from November 15 to December 15, to raise funds for a water line. In addition, to keeping 100% of the funds we raise from individuals like you, we have a chance to win a grant of up to $1000 from Seed Money. 
You can learn more and support our fundraising efforts on the crowdfunding website.
Our work is important to us, valuable to the community, and costly to finance. Our founders, Tim and Sharon Clark, have invested more than $200,000 of personal funds to keep work moving, especially toward the construction of the firehouse. We have received some grant donations in modest amounts and continually apply for more. We are fortunate to have some private donors who consistently give financial support, but more donors are needed.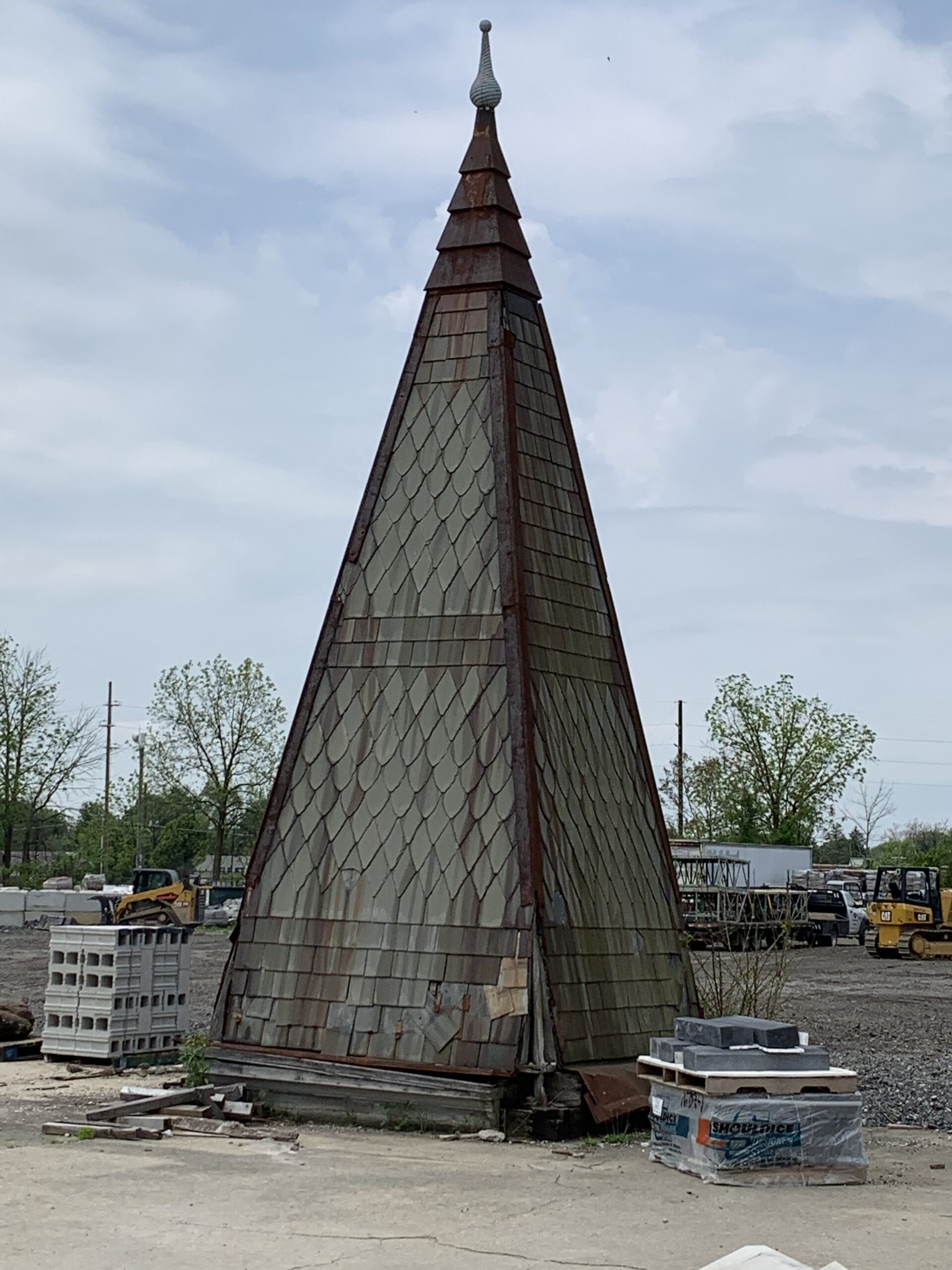 This 20-foot steeple was donated to Aspire House by the Biancofiori Masonry. We plan to refurbish it and mount it in place of the tower that was missing from the firehouse when we purchased the building. 
The steeple was built around 1894, which was three years before our beloved firehouse was erected in 1897. This steeple once sat above a Lutheran church in Mulberry, Indiana – 48 miles north of Indianapolis. Musician, singer, and songwriter, Sheryl Crow considered purchasing this steeple for her home's chapel. We are happy to own this piece of Indiana history.
To restore the steeple, we need funds to rebuild its base, repair its shingles, and shore up its frame so the base of the steeple can be attached to the tower. We also need a structural engineer to instruct us on how to securely anchor the steeple.