Aspire House is the main property of The Preceptors Enclave at Aspire House Village. The Village, an equal opportunity learning incubator of innovation and design, is an environment that supports global living and learning, designed to attract the nation's best educational leaders. We will build beautiful workforce homes with an artistic style that entices residency. We will offer visionaries a place for diverse collaboration and support among educators, entrepreneurs, artists, non-profits, and communities.

Housing
As part of The Preceptors Enclave, the firehouse will house four apartment units, which will be approximately 850 square feet each. These units will be on the second and third floors of the building. They will be available for local teachers as the Aspire Higher Foundation seeks to support educators while serving the community.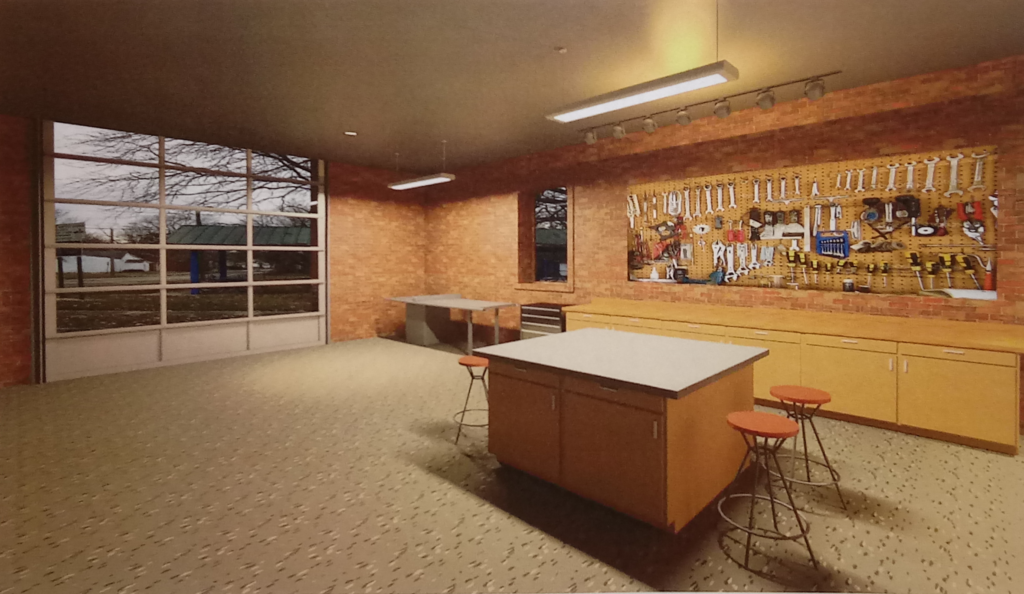 Creativity
Aspire House will offer a visual arts presence in the neighborhood with better lighting, artistic sidewalks, flower gardens, artistic benches, and art education. Studio space for visual arts and sculpture will allow local artisans to create and sell their works. 
Nutrition
Residents and community members will use a state-of-the-art commercial kitchen space for nutrition-based education. This will include lessons on how to prepare healthy meals, what is involved in planting a vegetable garden, and learning to make healthy food choices. The property will also house garden space to incorporate locally harvested vegetables into meals.